The Internet of Things (IoT) is a complicated concept for the majority of people, and it's one of the reasons that it took a while for people to fully see its benefit in the workplace. But with technology improving in leaps and bounds, companies are finding ways to integrate IoT solutions that have a significant impact on cutting costs.
The key to understanding those savings, however, relies on understanding what IoT actually does. But the truth is out: IoT is helping businesses to save money, and there's a good chance it can help yours as well.
UNDERSTANDING THE INTERNET OF THINGS (IOT)
Although it isn't really a new concept, people are still confused about IoT technology because it's a complicated operation of connecting different processes in business through the internet. Technically, IoT is a system where just about anything is interrelated in a way that enables the transfer of data. This can include machines, communication devices, objects, vehicles, people, animals and just about anything else. In simple terms, IoT allows you to not only connect two things together, regardless of their distance from one another, but it allows you to control those two things in tandem as well. If you take a step back and consider the possibilities, it's easy to understand the fascination with IoT.
A great example of IoT is having a smart home that enables you to turn on and off your air conditioner while still at work. This is actually something that is not only possible but happens all of the time during summer months. Another example is wearing a device on your arm that collects data about your fitness and health. That information can be downloaded and managed from your computer. These are just two of the many ways in which IoT is transforming lives.
BUSINESS VALUE OF IOT
While it's clear that IoT is beneficial on a personal level, some may wonder if it has real value in professional environments. There's often a lot of excitement around technology, even when it doesn't end up being a wise investment because it doesn't have financial value. Sometimes it's simply a fun new gadget that isn't truly necessary. Is that the case with IoT? Simply put, absolutely not! In fact, the business value is far-reaching.
Imagine being able to connect thousands of objects used in a business setting to the internet. It has the potential to significantly reduce operating costs. From the perspective of maintaining a competitive advantage, IoT is a necessary investment, especially for small businesses. Below are examples of many different ways to cut costs in an office environment using IoT.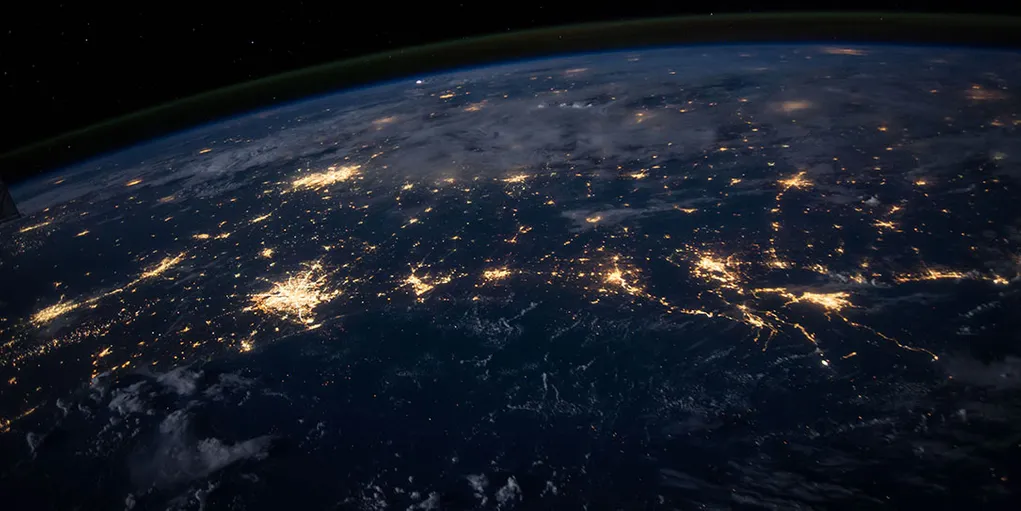 IMPROVING INVENTORY MANAGEMENT
Rarely is inventory management an easy process. It's especially complex in large retail environments. There are IoT solutions that can drastically improve the efficiency and effectiveness with which facilities manage their inventory. Whenever there is an increase in efficiency there is usually a reduction in costs. Perhaps the biggest benefit is being able to monitor inventory remotely and reorder stock without ever having to enter the warehouse. This can be a game-changer given the many other responsibilities of supply chain managers and procurement professionals. There are associated capabilities that will enable you to identify the ideal timeframe for reordering products.
BOOSTING REVENUE
IoT provides an opportunity to increase revenue by monitoring products sold to customers. This can include millions of different products given the capabilities already discussed. For instance, if you installed a new washer and dryer, it can be monitored to identify potential problems and energy-saving opportunities associated with preventative maintenance. Companies can actually boost revenue through monthly fees for whatever is being monitored.
OPTIMIZING SAFETY COMPLIANCE
Safety in the workplace should always be a priority. Failure to maintain safe operations can be a violation of the law and result in costly employee claims. These are costs that can be mitigated with IoT through the use of sensors designed to monitor office conditions, such as air quality and any potential environmental hazards. This can be done in coordination with a compliance officer. However, it can also reduce the need for multiple compliance professionals.
SAVING ON ENERGY EXPENSES
If you've worked in any type of office, you are probably aware that the temperature in a facility is a big deal. It seems as though there is always someone complaining about the temperature being too hot or too cold. Although it might seem like a small issue on the surface, the temperature in your office can actually impact the productivity of your team. Being able to manage the temperature throughout a large facility using an interface or a mobile device is changing the game. You can actually identify possible HVAC problems that can be resolved to lower energy bills.
ENHANCING SECURITY
The ability to enhance security is one of the best ways to reduce costs in an office. The security measures of the past have not always been effective for a variety of reasons. In fact, millions of dollars are lost annually in the retail industry due to shrinkage. Using IoT for security is more effective and a lot easier. For instance, you can use fingerprints to track who has accessed facilities around the clock. You'll have the ability to monitor that information remotely from a mobile device. This is especially beneficial for small businesses that may not have the resources to hire security officers. In addition to protection from theft, you can receive notification of a possible fire by connecting smoke alarms.
REDUCING LABOR COSTS
Depending on the nature of your business, there might be an opportunity to reduce labor costs by troubleshooting problems remotely. Instead of having to visit the customer's site, workers can pinpoint the problem remotely and make a decision about how it can be resolved. This can reduce the number of trips to a customer's location or eliminate the need to leave the office by resolving the problem remotely. Either way, the repair process is much more efficient. Every business wants to find ways to reduce costs. IoT accommodates that need and also offers a chance to become a more competitive and agile organization. Regardless of your industry, modernization should be part of your strategic plan. It's a necessary component of competition and growth.
If you enjoy reading this blog, you might enjoy reading New Threat Predictions for 2020
Here at IT Vortex, we offer a FREE Fortinet CTAP assessment. If interested contact us to schedule your FREE assessment.