Lynred-USA Trusts IT Vortex with Infrastructure and Security Management to Reduce IT Spending, Boost Performance, and Increase Uptime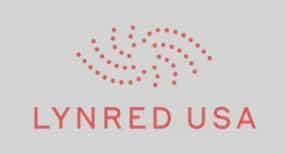 Leading infrared imaging technology company Subsidiary of France-based Lynred by Sofradir & Ulis Applications in Commercial, Space, and Defense Industries
Challenge: The Need to Address IT Concerns While Meeting Compliance and Security Directives
Lynred-USA needed to address several growing IT concerns within their organization.
IT Sprawl – According to Gartner Research, redundancy and wasteful spending sit in the top ten IT problems in large companies, and often go unnoticed until spending is out of control or security is breached.
Aging Infrastructure – Lynred operated largely without a local IT presence and relied on many 3rd party contractors to support the systems they did have.
Regular Downtime – Tied to corporate headquarters, where power and internet were less reliable, the U.S. company was experiencing outages that affected employee productivity and customer service.
When looking at IT solutions, the toughest challenge Lynred-USA faced was the company was bound by many head office compliance and security directives due to the data-sensitive nature of the industries they serve.
Solution – Cloud-Based Services Addressed Redundancy, Reduced Costs, and Virtually Eliminated Downtime
IT Vortex analyzed Lynred's IT environment and recommended a cloud-centric plan to address infrastructure and security needs, while allowing the company to operate reliably and scale their business efficiently. They won the contract by considering the necessary roles, responsibilities, and approvals, and meeting compliance and security requirements in their proposal. They demonstrated zero trust capabilities and satisfied compliance requirements. By investing in Infrastructure as a Service and Security as a Service, Lynred-USA benefits from state-of-the-art equipment and 99.99% uptime in IT Vortex cloud servers to reduce redundancies and boost performance. With Fortinet Firewalls, hypervisor-layer Antivirus Software, and a tier 4 data center, they no longer feel vulnerable to security issues due to older or under-maintained equipment. They are confident that their machines and data are fully protected.
"Everything is stored is in a secure facility. And there is basically zero chance of us losing our data."
Results: Ongoing Partnership with IT Vortex Means Reliable IT, Big Savings, and Zero Disruption
With IT Vortex managing cloud-hosted infrastructure and security, Lynred has been able to eliminate many third-party IT services and their costly fees.
By shifting their operations to the cloud, they've reduced the need for onsite servers with expensive power and cooling needs, and minimized regular hardware and software purchases, averaging a savings of 35% in IT costs every month.
With reliable systems, employees are more productive and no longer frustrated by downtime. During the global pandemic, online systems easily facilitated the shift to remote work environments. Finally, with a digital infrastructure, Lynred has been able to modernize existing enterprise applications seamlessly, with no disruption to business operations throughout the process.
Roy Braz, VP of Operations at Lynred-USA, is glad to focus his skills on other business initiatives now that he spends less time managing the company's IT. He leaves it up to the IT Vortex certified engineers and expert cybersecurity staff who provide 24/7 support.
"They update the latest firmware on my hardware. That is all controlled by IT Vortex. I don't have to worry about end of service life on my hardware, which is extremely costly. I don't have to worry about support licenses anymore. IT Vortex takes care of all of that."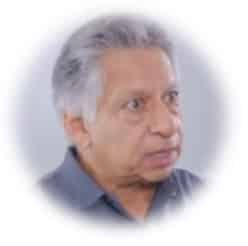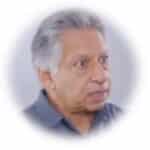 "They are very knowledgeable. No matter what IT issues you have, they seem to know about it and they offer low-cost solutions."