VMware experts Brian Kirsch, Alastair Cooke and Rob Bastiaansen take a look at what's ahead for the virtualization vendor in 2020 as it builds Kubernetes into its suite.
2019 saw some major milestones for VMware. The virtualization vendor made several key acquisitions to expand its reach into new markets and announced a number of initiatives to update its suite. In 2020, experts predict VMware will continue to push forward — but hope that in doing so the vendor won't neglect its legacy customers.
The biggest challenges for VMware in 2020 pertain to incorporating container and Kubernetes functionality into its product line. Experts hope to see the vendor deliver on the promises it has made with announcements such as Project Pacific and Tanzu and to smooth over potential issues that could arise from managing VMs and containers on the same interface.
Three industry experts discussed where they hope to see VMware head in 2020. Brian Kirsch works as an IT architect and teaches at a Milwaukee-area technical college. Alastair Cooke is a freelance trainer and consultant specializing in server and desktop virtualization, based out of New Zealand. Rob Bastiaansen is a Netherlands-based trainer and consultant specializing in VMware and Linux, who trains people worldwide.
Brian Kirsch, IT architect: Legacy functionality vs. new technology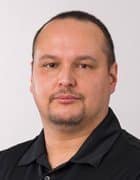 As VMware continues its move to the cloud, I hope that it will continue to provide products and support for customers at all stages of the cloud journey — not simply those at the forefront of cloud. It's easy for a vendor to assume all of its customers use the latest and greatest versions of products and technologies and everyone can move forward together. Unfortunately, many companies are at different points with the cloud, and some have no intention of using it.
Satisfying customers with legacy requirements has been — and might continue to be — a challenge for VMware in other areas as well. As VMware pushes the envelope with integrating containers and Kubernetes natively into vSphere, it must also continue to support and develop technologies for those that can't make use of container technology. In 2020, VMware must make an effort not only to move the needle forward, but to find a way to balance legacy functionality with new and up-and-coming technology for its entire customer base.
Alastair Cooke, virtualization expert: Monitoring and management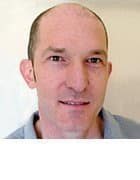 The top thing I want from VMware is delivery on its promise: a release of vSphere that enables management for both existing vSphere tools and Kubernetes from the same platform.
VMware promises that vSphere administrators can monitor and manage everything — VMs and containers — with vSphere tools and that application owners can use Kubernetes tools to monitor and manage the same objects.
The question is just how transparently the cross-interface might work. What do Kubernetes clusters look like on vSphere? Will Kubernetes tooling deploy both containers and VM-based components? Transparency will be crucial to the success of this initiative.
Rob Bastiaansen, VMware trainer and consultant: Kubernetes in VMware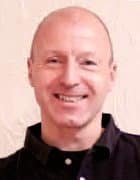 Looking back at 2019 provides insight into what to expect from VMware in 2020: Kubernetes.
VMware acquired Heptio in 2018 and Pivotal and Bitnami in 2019. With these acquisitions, VMware is attempting to position itself in the containerized compute space. Also in 2019, VMware announced and is currently previewing Project Pacific — an initiative to build Kubernetes functionality natively into vSphere.
Project Pacific should provide a way to run both traditional VMs and containers with Kubernetes on vSphere. Familiar management tools are available for both vSphere admins and admins that already manage Kubernetes. This means more customers can run their containerized workloads on VMware's hypervisor. VMware also offers products for security, such as NSX-T, and automation, such as vRealize Automation 8, for integration with Kubernetes. I expect in 2020 and coming years more VMware products will start to use Kubernetes under the hood.
In 2020, VMware will also keep growing its installed base within the telecommunications sector. VMware's 2019 acquisitions and partnerships have helped it gain a better market position as well. Expect newer releases of VMware network functions virtualization products and probably new telecommunications products in 2020 too.
Written By:
Allyson Larcom, Associate Site Editor