In the ever-evolving world of data protection and storage, ensuring the immutability of backups is crucial for preserving valuable information. IT Vortex, in partnership with Veeam 12, now offers users the power of object lock immutability, thanks to successful tests conducted on Veeam Backup & Replication versions 10, 11, and 12 by Wasabi. With the integration of Wasabi's Object Lock API support, Veeam users can achieve compatibility with object lock immutability.
In this article, we explore the importance of enabling immutability, along with essential aspects and limitations to consider.
The Journey to Immutability with Veeam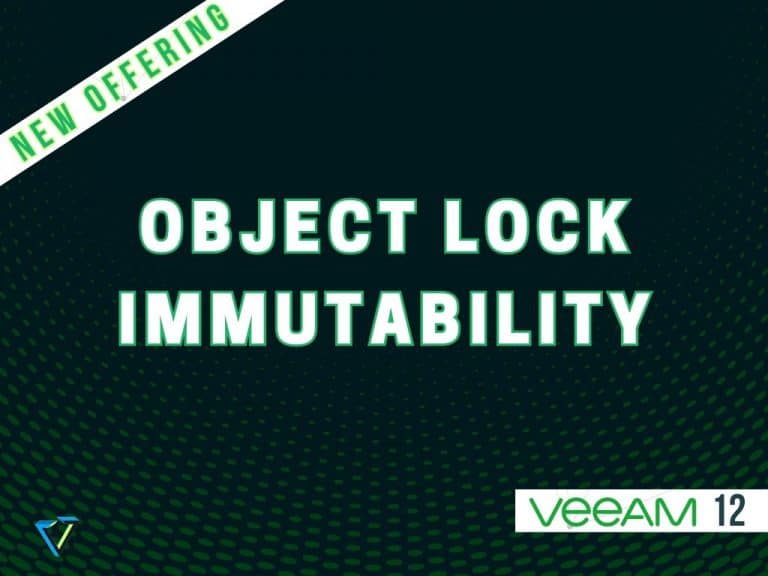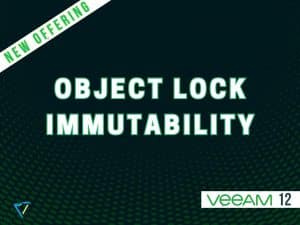 Veeam's approach to enable immutability remains consistent for both Backup Jobs and Backup Copy Jobs. Once Veeam offloads a specific job, files are uploaded, and the immutability expiration for objects is automatically set. Veeam employs a Block Generation strategy to establish the appropriate immutability expiration, ensuring that full and incremental backups share the same expiration time.
For more information on Block Generation, refer to the Veeam Documentation.
Factors and Boundaries of Immutability
Before embracing immutability, it is crucial to be aware of several essential factors:
Veeam only supports Compliance Mode with Object Lock.
It is advised not to use Wasabi Object Lock Bucket Level Default settings, which are disabled by default.
NAS/File Backups do not support Object Lock on versions 10 and 11. However, Veeam 12 brings immutability support for NAS/File Backups.
For additional information, visit Wasabi's Veeam Object Lock Integration FAQ.
Integration and Evolution
You can incorporate Object Lock into your existing Veeam Backup and Replication strategy through various avenues. The provided guides outline the process of implementing Wasabi with Veeam Immutable Repository from the ground up.
For the migration of existing Object Repositories, refer to the Veeam Documentation.
Conclusion
The collaboration between IT Vortex and Veeam, along with the support of Wasabi's Object Lock API, has created a reliable and robust data protection solution through object lock immutability.
 By understanding the process, key factors, and limitations, you can effectively integrate this functionality into your data protection strategy to achieve future-proofing.